Dental Clinic Background
Dental Clinic Health Centre, UTM dental service began in February 1994. This clinic is under the Health Unit of Health center which is under the administration of the Student Affairs Office, according to its primary function to provide treatment facilities to the students of this university.
Currently Dental Health Centre, UTM is helmed by 3 Dental Officer , 4 Dental Surgery Assistants and 1 health attendants.
Dental clinics provide dental treatment only to the UTM students and staff,
Dental services provided as follows:
Diagnosis & dental examinations
Dental abscess treatment
Medication
Filling : "posterior"/ "anterior"

Scalling

Minor oral surgery
Endodontic treatment
Extraction
X-ray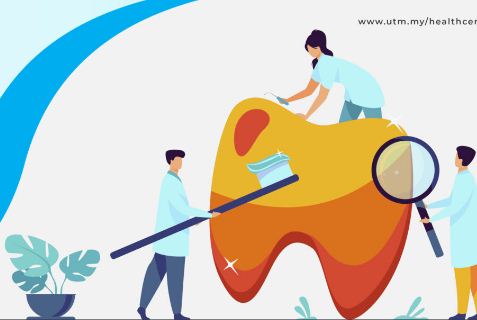 Great News. We accept walk in visit in accordance with the relaxation of SOP.