Counter: +6 07 553 7233
Emergency (24 hours): +6 07 553 0999
ACADEMIC WEEK
Operating Hours
| | |
| --- | --- |
| DAY | TIME |
| Sunday – Wednesday | 8.00 am – 10.00 pm |
| Thursday | 8.00 am – 10.00 pm |
| Friday – Saturday | 8.30 am – 12.30 pm |
| Public Holiday | CLOSE |
SEMESTER BREAK
Operating Hours
| | |
| --- | --- |
| DAY | TIME |
| Sunday – Wednesday | 8.00 am – 5.00 pm |
| Thursday | 8.00 am – 3.30 pm |
| Friday – Saturday | 8.30 am – 12.30 pm |
| Public Holiday | CLOSE |
Covid-19 Latest News from Ministry of Health Malaysia (MOH)
Read more COVID-19 related news on the official website from the Ministry of Health Malaysia (MOH).
We will be sharing a variety of useful content to keep our friends and visitors on top of all the latest health news, upcoming events, announcement and more!
Please check out our page, and be sure to LIKE and FOLLOW us!
You can find us here: www.facebook.com/pkutm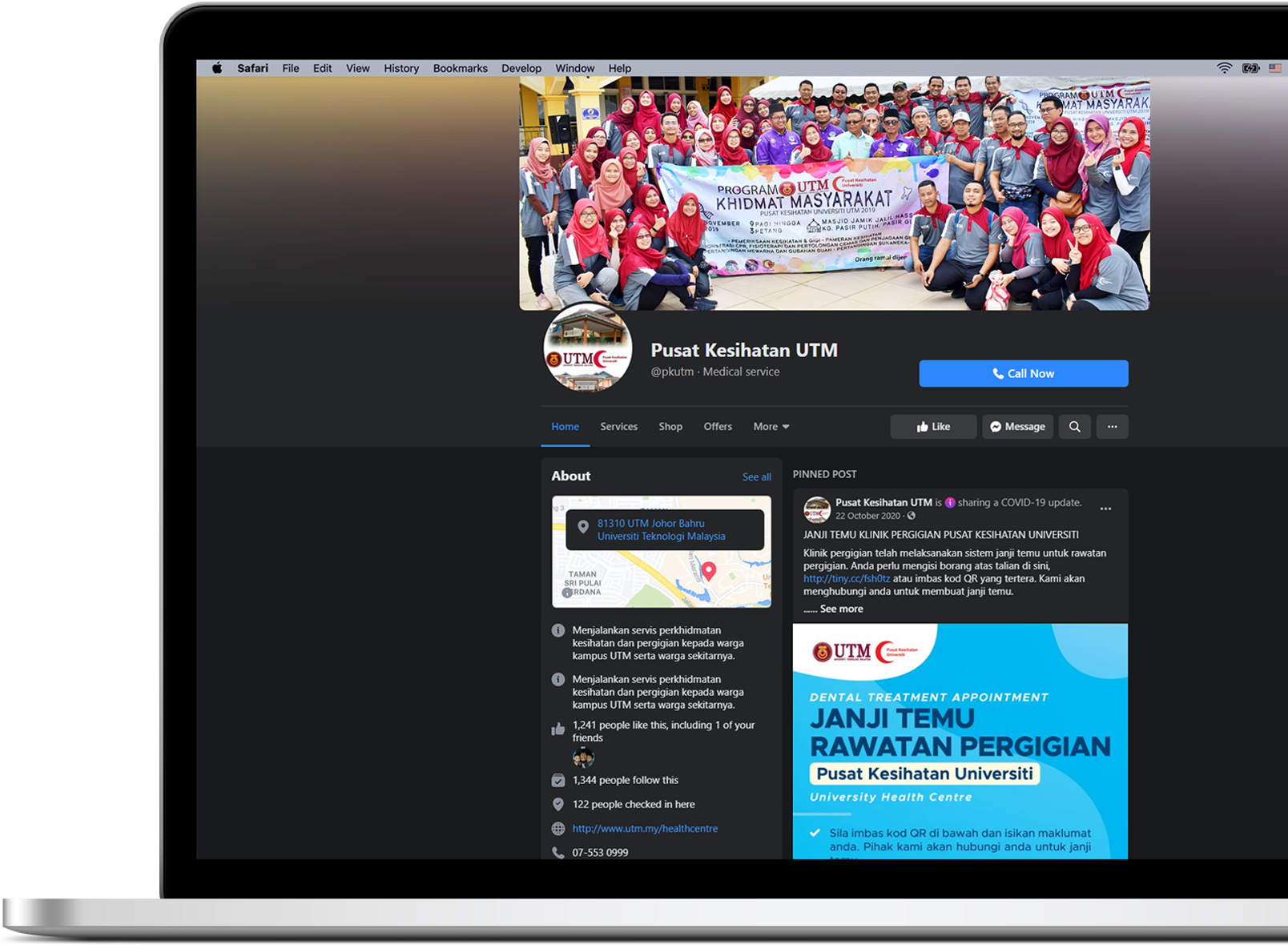 More About UTM Health Centre