We will be sharing a variety of useful content to keep our friends and visitors on top of all the latest health news, upcoming events, announcement and more!
Please check out our page, and be sure to LIKE and FOLLOW us!
You can find us here: www.facebook.com/pkutm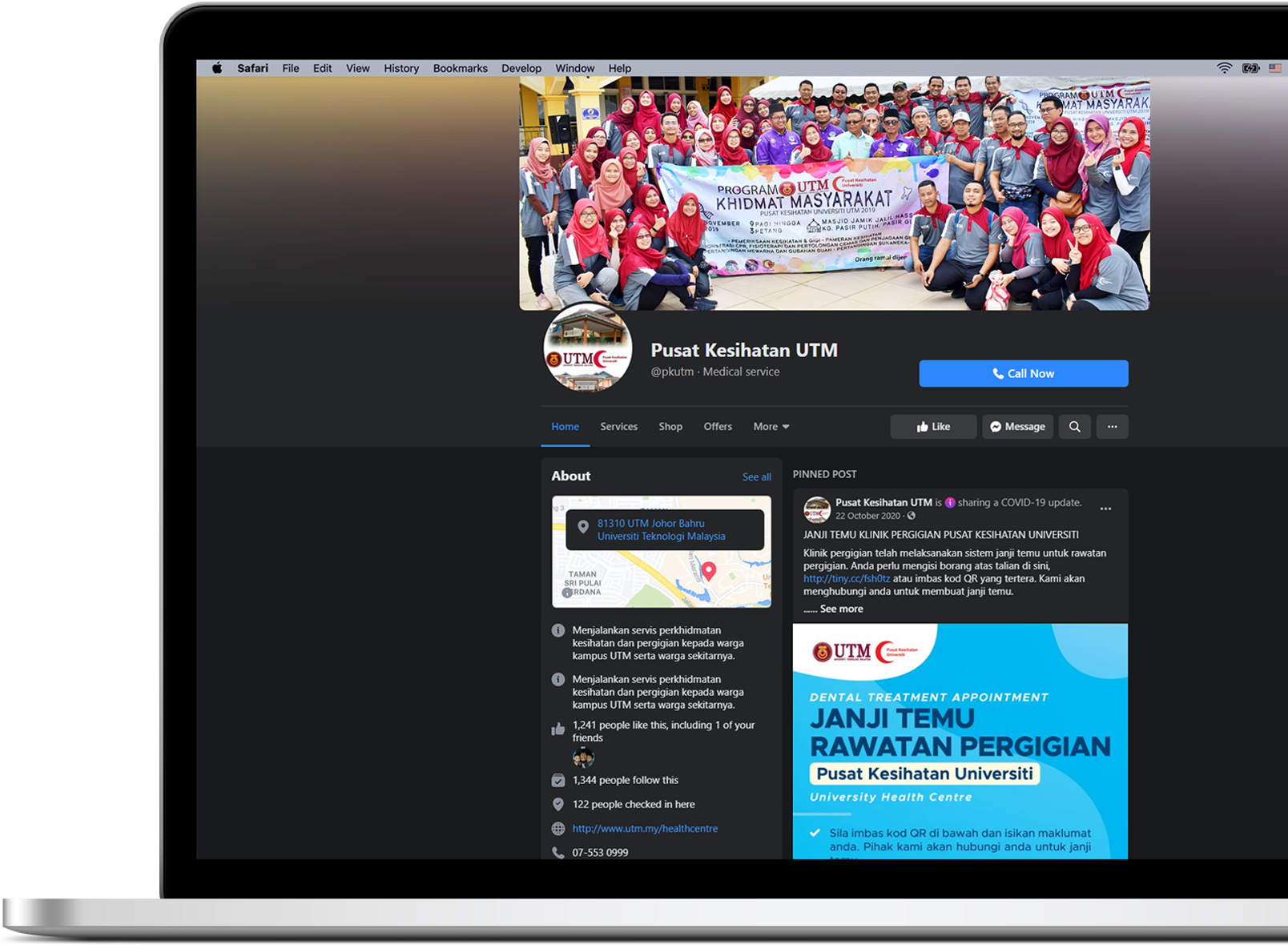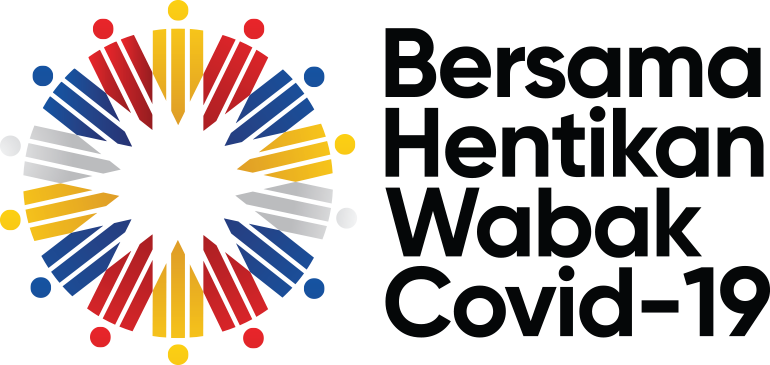 1. All visitors are required to use MySejahtera scan system to log their check-in and check-out.
2. Individuals must maintain safe distancing of at least one (1) metre at all times.
3. All visitors to PKU will need to wear their own mask.
4. Each individual should be screened by a trained person equipped with PPE (nose and mouth cover, half face mask and gloves).
5. Individuals with a body temperature of 37.5 ° or more are not allowed to enter the PKU main space and need to undergo re-measurement of body temperature. Report to the Medical Officer on duty if the body temperature re-measurement is still 37.5 ° C or more for further action.
6. Any individual who is screened and has COVID-19 symptoms is not allowed in and must be reported to the Medical Officer on duty.
7. Individuals with symptoms are required to go straight to the Isolation Room to see the Medical Officer on duty (wearing a complete PPE) for treatment. If an individual is suspected of having COVID-19 symptoms, refer to the COVID-19 Patient Management Flow Chart for further action.
8. The staff on duty must ensure that only 30 patients are in the premises of the PKU at a time. Staff also need to record the arrival of visitors (contractors, postmen, etc.) in the books provided.